2022 BottleRock Parking
All Ages
Friday, May 27, 2022 -
Sunday, May 29, 2022
Doors open at 11:30AM
All parking passes purchased on this page will be delivered as e-tickets. You will need to present your ticket on your phone or print your ticket(s) and bring them with you to the event.
Please consider carpooling to the event! Help us reduce the traffic on the road and ​decrease the event's carbon footprint.
Parking lots will open at 9:30am and close at 11:59 pm daily.
BottleRock Napa Valley is not responsible for your vehicle or its contents. Lock your car and do not leave valuables inside.
Parking Pass is not for resale.
No INs and OUTs of the lots.
No overnight parking.
Reminder​: this is a PARKING ticket only and is not valid for festival entry. A separate festival ticket/wristband is needed to access the event.
To request an ADA Parking Pass, please contact us at ADA@bottlerocknapa.com. BottleRock has a very limited amount of ADA Parking available at the festival. To park in this lot, you will need to purchase a BottleRock ADA Parking Pass and bring your valid handicap parking permit, placard, or plate. Please note that it is against the law to park in an accessible parking space without the required ADA credentials or to fraudulently use someone else's in order to gain access to ADA parking spots.
*****************
Be sure to take a look at the full list of prohibited items on the BottleRock General Information & FAQs page under the Rules and Policies section - http://www.bottlerocknapavalley.com/info. A few key items to note: You cannot bring: Chairs of any kind • Weapons of any kind • Illegal substances (including narcotics) or drug paraphernalia • Outside food or beverages • Video recording equipment • Professional still camera equipment (no detachable lenses, tripods, large zoom lenses, and/or commercial-use camera assemblies) • Tripods, Monopods, and Selfie-sticks
*****************
TICKET INFORMATION: Once you purchase, you will receive an order confirmation email from Front Gate Tickets on behalf of BottleRock. If you do not see your order confirmation in your inbox, make sure to check your junk/spam folder. If you still do not see your order confirmation, contact the Front Gate Tickets Customer Service Center at support.frontgatetickets.com.

If you are having any other technical ticketing-related issues with your order, contact the Front Gate Tickets Customer Service Center - support.frontgatetickets.com. For general festival info, visit the BottleRock General Information & FAQ page - http://www.bottlerocknapavalley.com/info/ .

All sales final. No refunds or exchanges. Event is rain or shine. Artists subject to change.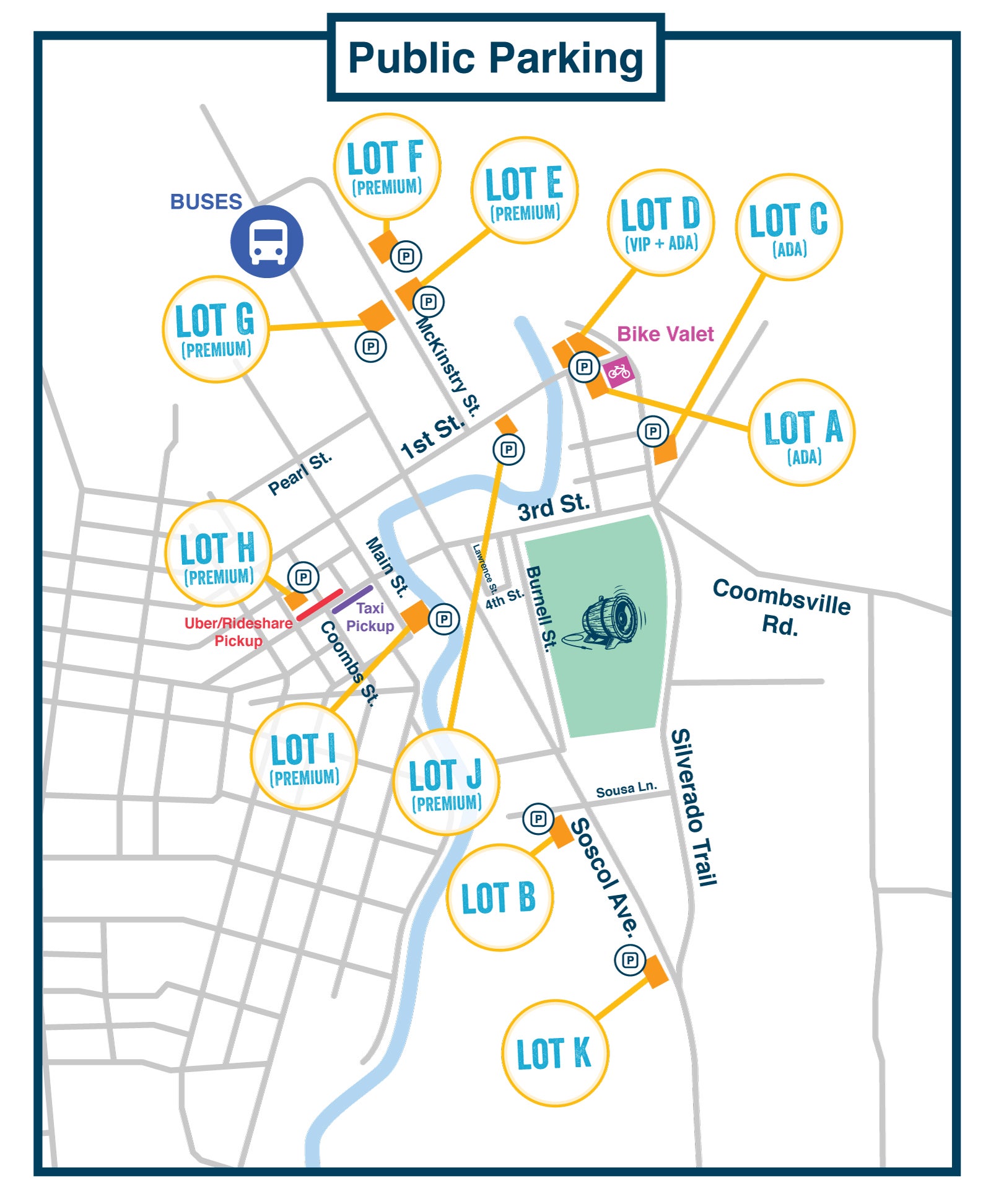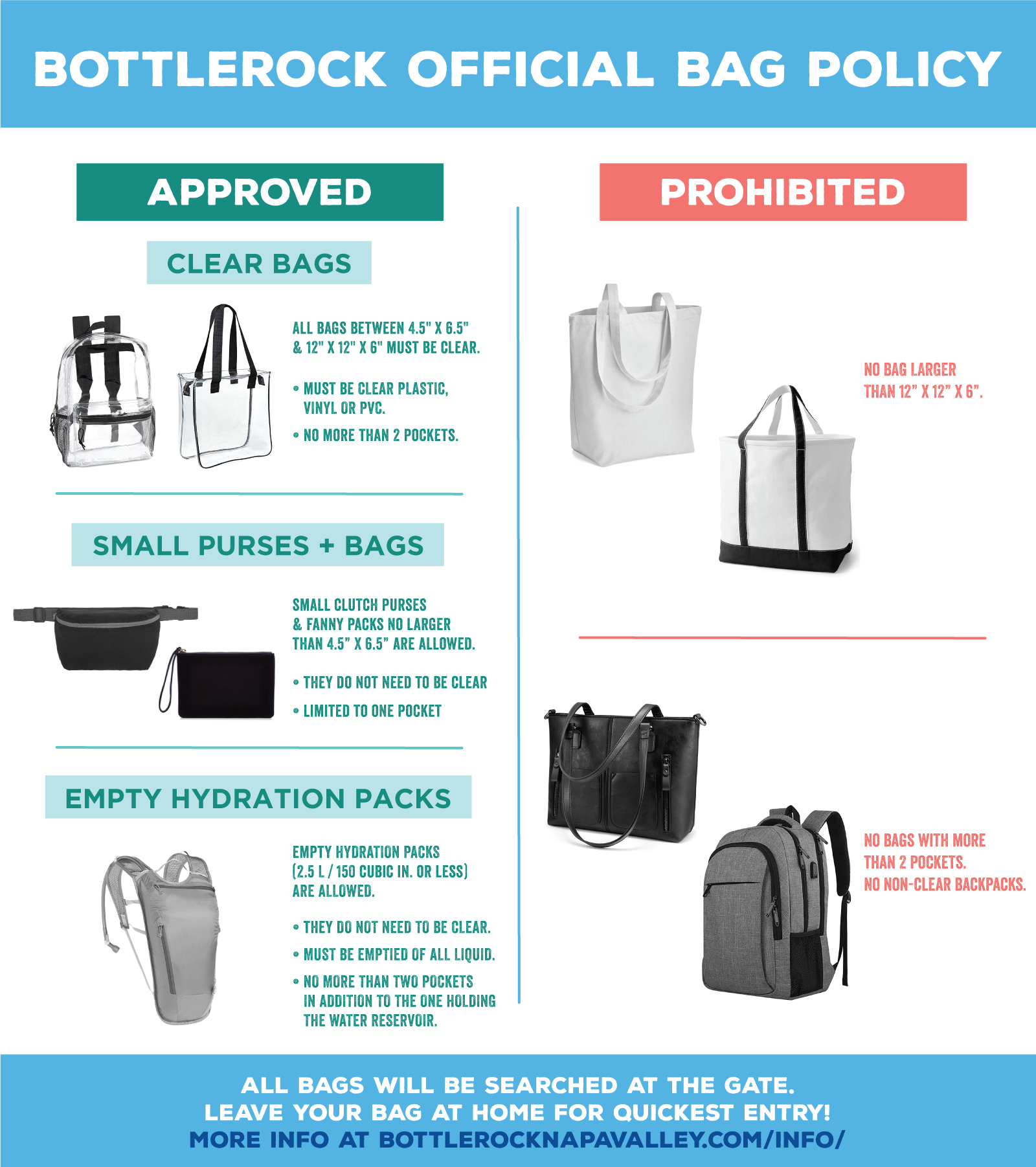 Have a passcode?
Alternate pricing may be available with a special code.